Ranchi the coolest city of Jharkhand. This place is very well suited for study, job and career. People can enjoy here Jan to March Autumn season, April to June Summer Season, July to September Rainy Season and from October to December Winter Season.
The city is situated in total 175 km2 area. And is very well equipped with nice school and colleges, residential areas, Hi-tech buildings, big and small markets, malls and movie theatres, gardens for all age group people, corporate sectors, media and channels, film city, local tourist spots, must visit natural places, waterfalls, traditional foods and local art and culture.
The young generation of the city are very modern and talented. And they have kind attention in photography, acting, reel making, blogging, bike riding, modeling, media and advertisement and government service.
Some businesses have contributed very hard in the popularity of the city in early days after separation from Bihar. And for study and shopping center Hari Om Tower is a very big name and it introduces big shopping building in Ranchi, In restaurant Kaveri Veg Restaurant holds number 1 position in Ranchi which introduces restaurant business in Ranchi, St. Xavier College holds the first position for higher study, Eyelex cinemas holds the first position in Ranchi for introducing multiplex in Ranchi.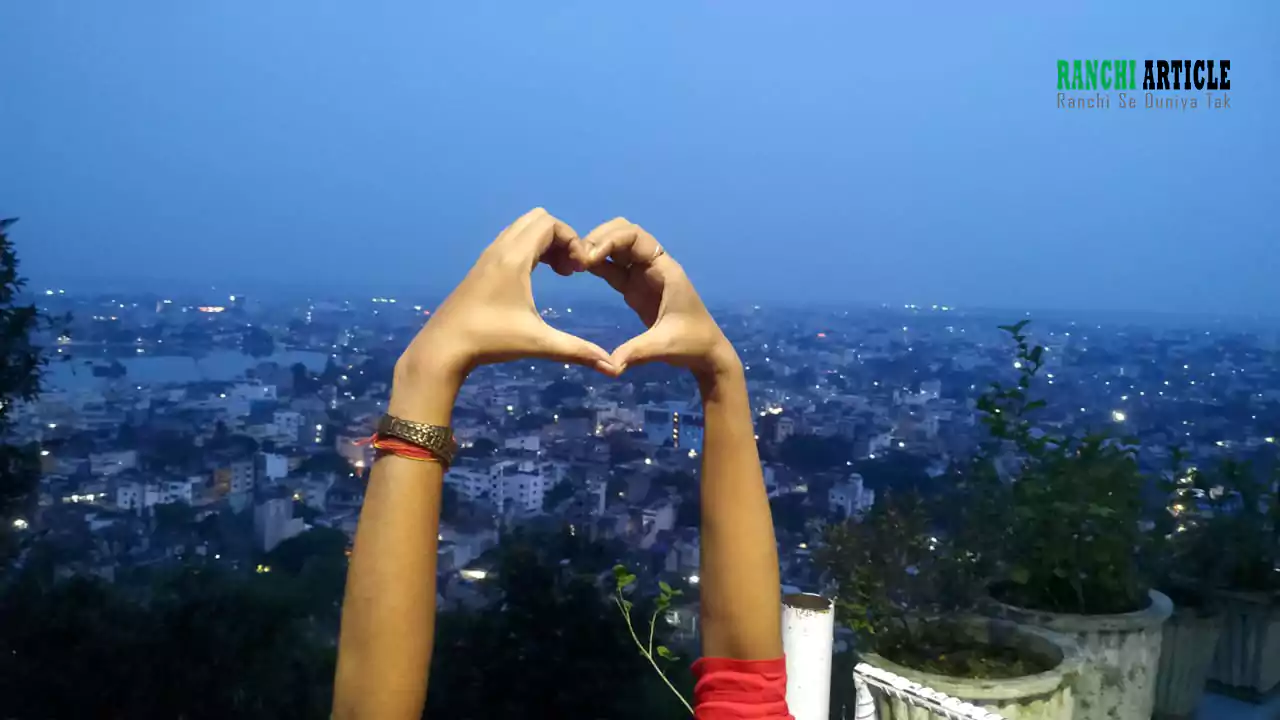 Table of Contents
Best Places to Visit in Ranchi
Rock Garden
Taggore Hill
Vidhansabha Ranchi
Dassam Fall
Jonha Fall
Rukka Dam
Getalsud Dam
Kanke Dam
Patratu Valley and lake
Rajrappa Mandir
Jagannath Mandir
Pahadi Mandir
Maa Dewri Mandir
Surya Mandir
Best Veg Restaurants in Ranchi
Kaveri Veg Restaurant
Krshna Restaurant
Mirch Masala
Best Non Veg Restaurant in Ranchi
Madhuban
Mocha
Cafe yum yum
Best Jharkhandi Jayka Restaurant in Ranchi
Festivals of Ranchi
Ranchi is a capital of Jharkhand and people from all religion and caste is living here. Below are some festivals name which are being celebrated by a large number of people.
Chhath Puja
Durga Puja
Diwali
Holi
Ramnavmi
Sarhul
Karma
Eid
Christmas
Easter
Guru Parv
Prakash Parv
Janmastmi
Food of Ranchi
Dhuska
Bada
Chilka Roti
Rugda
Khukhri
Mahua Roti
Dudhori
Pitha
Dhakkan Dibba Roti
Seasons in Ranchi
Best Shopping Places in Ranchi
Upper Bazaar Ranchi
Shastri Market Ranchi
Sainik Market Ranchi
Nucleus Mall Ranchi
Firayalal
Best Places for Picnic in Ranchi
Panchghagh
Jonha Fall
Getalsud Dam
Rukka Dam
Ormanjhi Zoo
Dassam Fall
Sita Fall
Hundru Fall
Best Waterfall near Ranchi – Ranchi the city of Waterfall
Jonha Fall
Sita Fall
Panchghagh Fall
Saiko Fall
Dassam Fall
Lodh Waterfall
Hundru Waterfall
Hirni Waterfall
Parks in Ranchi
Oxygen Park
Sidhu Kanhu Park
Nakshtra Park
Dada Dadi Park
Nagar Nigam Park
Best Institutes for IIT-JEE in Ranchi
Best Institutes for Medical Preparation in Ranchi
Best Hospitals of Ranchi
RIMS
Sadar
Orchid
Santevita
Raj Hospital
Medanta