The famous stand up comedian Raju Srivastav got hearth attack and fainted at hotel GYM in Delhi on Aug 10, 2022. After that he got admitted in AIIMS Delhi in a very critical position and underwent angioplasty same day. His brain was not working and was being monetized regularly in ICU ward. He was associated with Bhartiya Janata Party (BJP) and went to Delhi for some meeting at that time.
Table of Contents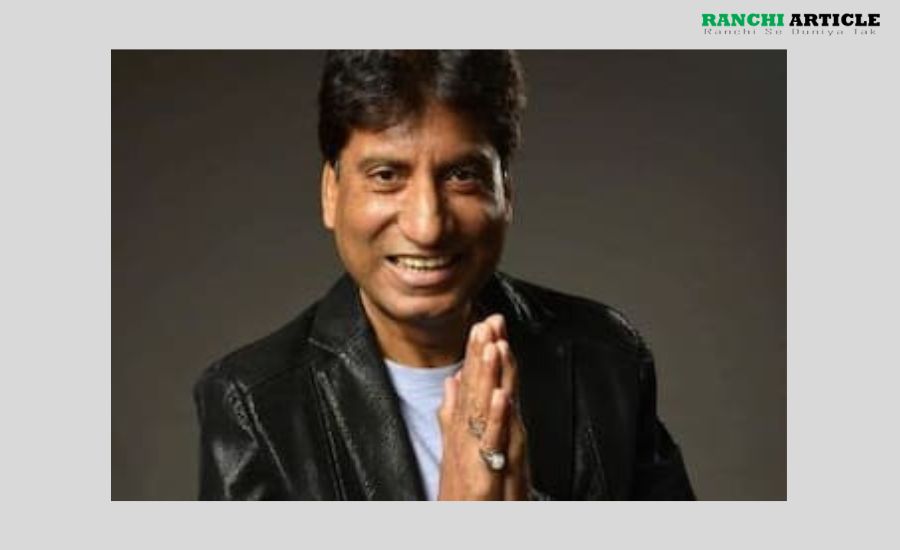 Raju Srivastava Life Journey
Raju Srivastav was born on 25 December 1963 in Kanpur a city of UP, India. And he died on 21 September 2022 in Delhi AIIMS at the age of 58. He started his journey in Bollywood with very small characters in 90's. He got small roles in some movie at that time like Maine Pyar Kiya and Baazigar. Later he grown as a stand up comedian. And very soon became a well known face. He had a large fan followers because of his presence of mind and pure comedy without double meaning and abusive words. He shared the stage in many award shows and events.
He also participated in the talent show The great Indian laughter Challenge and won the second runner up prize.
He went Delhi for some meeting. As he was also a member of Bhartiya Janata Party (BJP). He stayed at a Hotel where he slept from his treadmill during his workout session on Aug 10, 2022. He immediately took to the Hospital (AIIMS Delhi) and underwent angioplasty same day. His brother and public relation manager confirmed that he had major heart attack. His brain was not responding and he was being monetized in special ward. After being in Hospital from last 43 days he died on Sep 21, 2022 at morning 10:20 AM.
Raju Srivastava got married with Shikha on July 1, 1993. They have two children's Aayushmaan and Antra Srivastav.
Raju Srivastav Career
He started his career as a side roll actor in Indian Cinema in 90'S. Then he emerged as a stand up comedian and loved by audience. Srivastav entered in politics in 2014 as a candidate of Samajwadi Party in Lok Sabha Election. But after some time he returned the ticket to Samajwadi Party and joined BJP in March 2014. He was also nominated by Prime Minister Narendra Modi to be a part of Swachh Bharat Abhiyan. Raju Srivastav was also a advocate for cleanliness.
Raju Srivastav Film Career
| | |
| --- | --- |
| Year | Movie Name |
| 1988 | Tezaab |
| 1989 | Maine Pyar Kiya |
| 1993 | Baazigar | Mr. Azaad |
| 1994 | Abhay |
| 2001 | Aamdani Atthani Kharcha Rupaiyaa |
| 2002 | Waah! Tere kya Kehna |
| 2003 | Main Prem Ki Diwani Hoon |
| 2006 | Vidyaarthi: The power of Students |
| 2007 | Jahan Jaayega Hamen Paaeyega | Big Brother | Bombay to Goa |
| 2010 | Bhavnaon Ko Samjho | Barood: (The Fire) – A Love Story |
| 2017 | Toilet: Ek Prem Katha | Firangi |
| Total Movies | 16 |
Raju Srivastav TV Series
| | |
| --- | --- |
| Year | TV Series Name |
| 1994 | Dekh Bhai Dekh | Tea Time Manoranjan |
| 1998 – 2005 | Shaktiman |
| 2005 | The Great Indian Laughter Challenge |
| 2009 | Big Boss |
| 2007-2014 | Comedy Circus |
| 2008-2009 | Raju Hazir Ho |
| 2011 | Comedy Ka Maha Muqabala |
| 2012 | Laugh India Laugh |
| 2013-2014 | Nach Baliye |
| 2013-2016 | Comedy Nights with Kapil |
| 2014 | Gangs of Haseepur |
| 2015 | Adaalat |
| 2016-2017 | The Kapil Sharma Show |
| Total TV Series | 14 |