Tarapith is one of main temple of Maa Kali in India. Maa Tara is one form of Maa Kali. This palce is very well known for meditation and is very popular as wish fulfillment temple. Every year thousand of people visit here for Maa Tara Darshanam. The temple is situated at a bank of river Dwarka and Mahasamshan or cemetery.
Table of Contents
How to reach Tarapith
Rampurhat junction is the nearest railway junction to reach Tarapith temple. If the direct train is not available from your place then you must first reach to Howrah then you will get another train for Rampurhat. The distance between Rampurhat and Howrah is 220 Km. You will get Auto from station outside for the Tarapith temple. The booking charges differ from 200 to 300 and for sharing per person Rs.50 they will ask. You will cover 9 km distance in half an hour.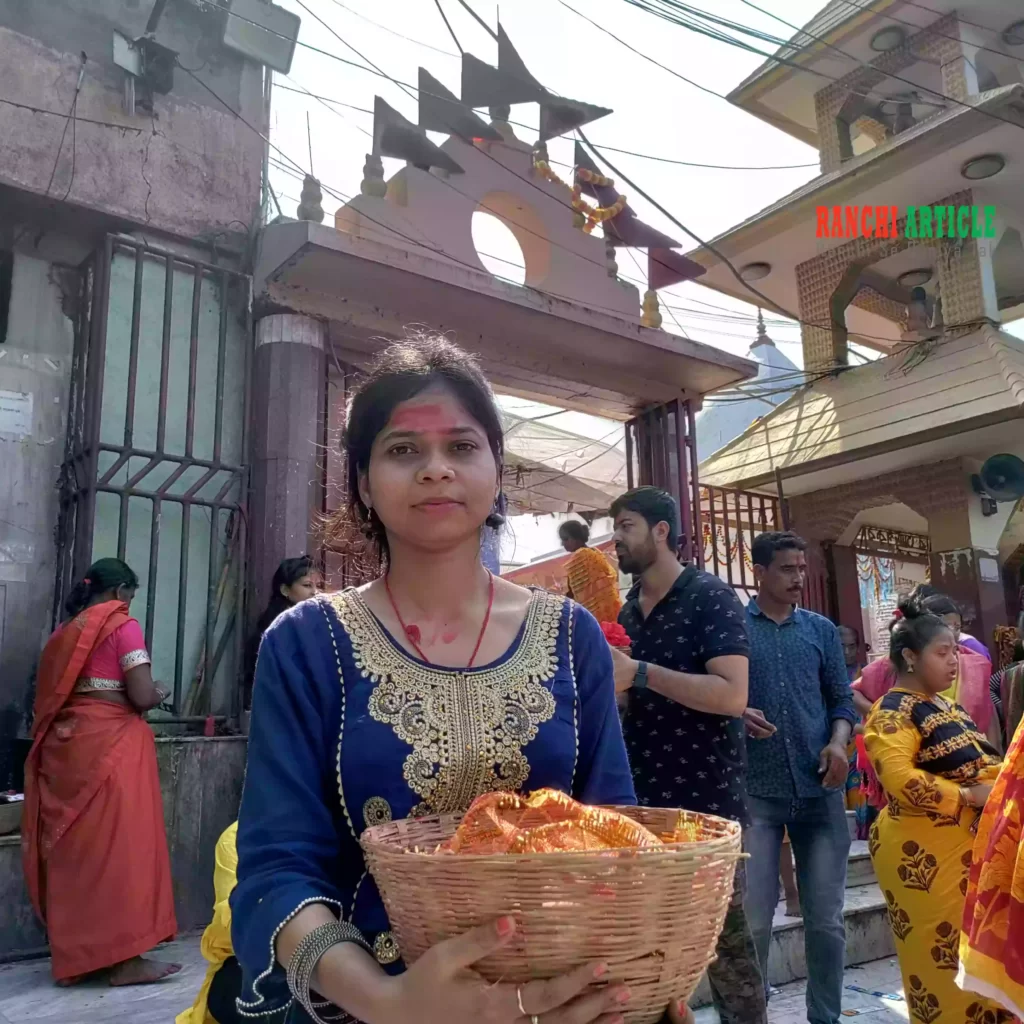 How to Book Hotel in Tarapith
You will AC and Non Ac room nearest to temple. Also they provide rooms in hourly basis.
Darshan Puja process in Tarapith
Two type of Darshan Puja is available. One VIP entry and the another one is Normal Darshan. You must ask and Panda for VIP entry process and charges. And the charges starts from Rs.300. There is no fix charges you have to ask concession for this. We did normal darshan puja and we stood in line at morning 6 AM and did darshan at 3 PM. If you have enough money with you then you must enter from VIP entry. Because there is more humidity in west Bengal and because of standing for long hour you can get ill. I went first time so I was not aware much about the management. In the main temple statue of Maa Tara is situated and any temple are also situated in the temple campus. Mahadev temple is one of them. In front of Maa Tara temple animal sacrificial place is situated. Pilgrims sacrifice goat to Maa Tara.
Everywhere in the temple campus pilgrims do puja and hawan. Everyone do there puja according to there capability. Outside temple many shops are situated where you will get all puja materials. You can buy things according to your wish. Temple management distributes mahabhog in the campus. You can purchase mahabhog by paying Rs.60 from randhansala.
Mahasamshan
Outside if temple campus you will reach to Mahasamshan. Here one red color temple is situated where footprint of Maa Kali is situated. Pilgrims offer puja here. Here one sacrificial place is situated and it is said that Maa Tara appeared here for one of his devotee Bamaghepa. You will see sadhu everywhere performing puja. Some devotee ask them to offer puja for themselves.
You can do Darshan Puja at night also. In night less crowd comes so you can easily get inside the temple. Many hotels are situated outside for breakfast and lunch. You can explore local market for shopping.
Story of Maa Tara Tarapith
The word is made of two words Tara+pith which means in local language eye and place. Here third eye of Mata Sati fall so the place id named as Tarapith. This place is one of Shaktipeeth. Many kind of Puja is being performed here. In ancient time the place was known as Chandipur. In present time it is known as Tarapith.
No one return empty hand from this temple. Bamakhepa samadhi is also situated here. This mandir is a great combination of India's Architecture and Tradition. Pujari offers afternoon prasad to Maa Tara with Bhasm of Mahasamshan. Many sadhu have fulfilled there wish here by offering puja to Maa Tara. The devi holds second place in ten mahavidya. In main temple statue of Maa Tara and Lord Shiv is placed. In prasad khir, khichdi. fish, mutton, fruits, alcohol, sugar water and many kinds of seasonal foods are being offered to Maa Tara. Lotus, Hibiscus and Aprajita flowers are favorite of Maa Tara. Mahatma Buddh offered puja to Maa Tara. That's the reason Buddhists also offer puja to Maa Tara. By chanting Maa Tara Mantra every person can fulfill there wish.
In short, the total expenses will be minimum Rs.2000 per person to reach here. You can visit here in whole year. But winter season is very best to reach. The booking charges starts from Rs.500 for hotel room for one day. First reach to Rampurhat junction then get auto for the temple from station outside.
Click to watch full YouTube
Click Here Youtube Channel
Read about Baidyanath Mandir
Connect with me in Instagram