Do you know in India we have one such a beach known as Hide and Seek Beach located in Balasore Orissa. If you want to experience a scientific phenomenon of hide tide and low tide in beaches then you must visit the Chandipur beach. Balasore district is also known as Baleshwar.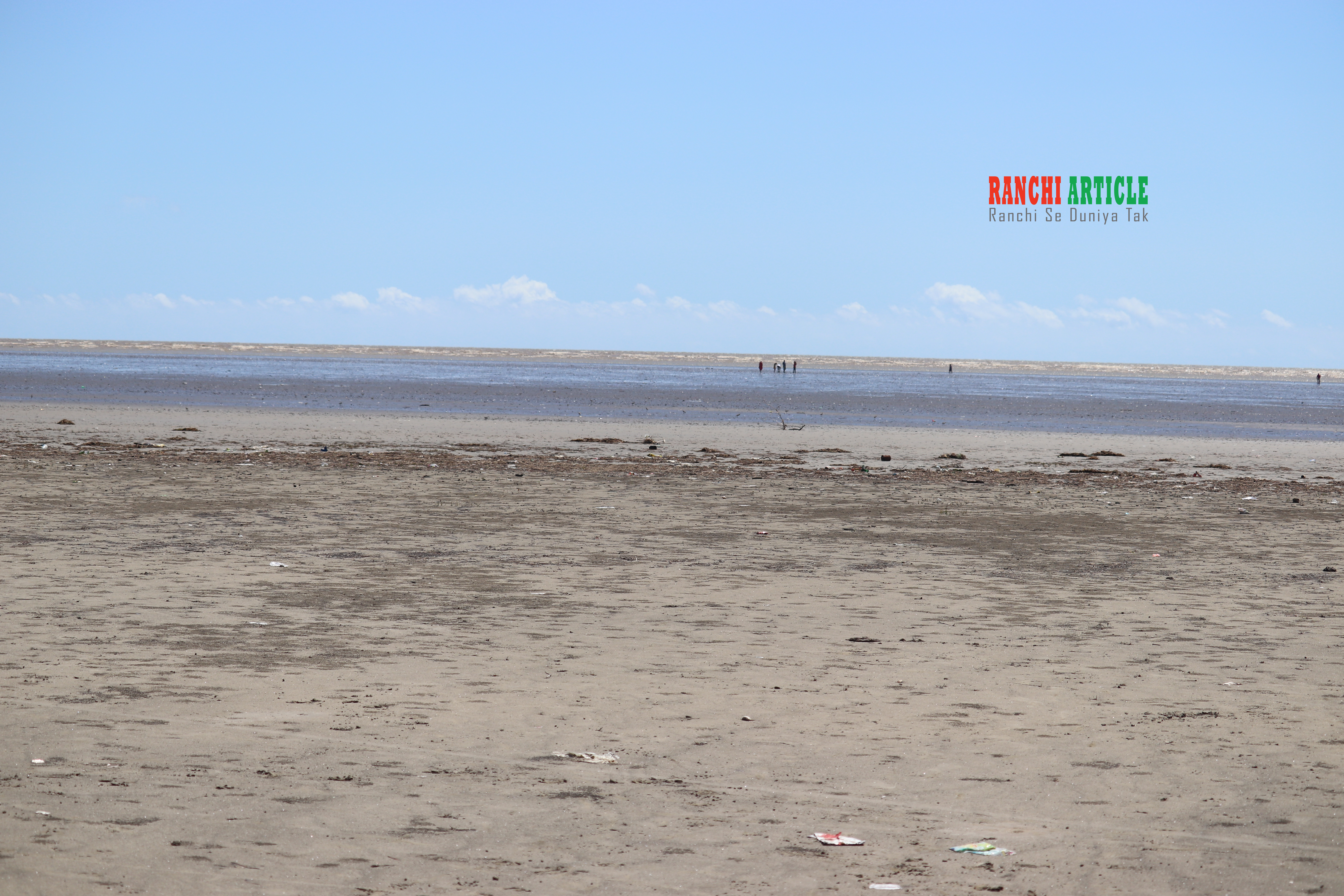 I had first time experience of this kind of beaches. Usually Indian beaches remains over crowded and polluted but in this beach you will feel the beauty of Nature. you have to take a walk of miles to touch the level of water here. As sun rises the water level starts moving out from the beach side and as sun sets the water starts reaching beach side. Full moon night is best day to reach here. Because the beach experience a good level of water at the beach side here.
You can have a experience of different kind of rides in this beach. Also some small stall are also located at beach side for shopping handicraft items. Hotels and resorts are available at reasonable charges. This small town is very reasonable and every stuff is available at very reasonable charges.
The water remains at the distance of 4-5 km from the beachside at the time of low tide. And they travel to beach side at the time of hide tide. If want to experience both reach the beach side at early morning and the in evening to night. be at beach side for a full day and in single day you will have a chance to capture different kind of beach look.
I personally liked this beach a lot. There are several reasons behind it. Let me define all these. This beach differentiate it from others because of its appearance and for its real time experience of low tide and hide tide phenomenon. This beach is less crowded and very less pollution is there. Anyone can have feel of touching the bottom layer of sea here. The sand of Chandipur beach is very smooth like soil and black in color.
This place is well suited for a peaceful family vacation. Also for bachelors and couples. All things are available in very less selling price so in less amount you can have more fun.
The beach sand appears black in color because the beach comes under DRDO missile testing range. And when DRDO tests its missile here big crowd gather here to this scientific history.
How to Reach Chandipur Beach?
You have reach Balasore first to visit the beach. Balasore city is well connected by train and road route. At balasore station you will get public transport easily to reach beach side. Approx. 15 km distance have to travel to reach beach side. Transport charges are very reasonable. They charge approx. Rs.600-800 for a full day trip.
The local market is very big and nice near railway station. You can have a very nice shopping experience at this station. Local foods are awesome in taste and charges are very economical.
Hotel Booking Charges in Chandipur beach Balasore
Hotel are situated near beach side. Charges are approx. Rs.800-1000 for a day.
Best time to visit Chandipur Beach
Everyday is best to visit this place. But I will recommend full moon day to visit this beautiful place. Escape this place during cyclone.
Total expenses to visit chandipur beach
Per person Rs.1500-2000 is enough to visit this place but it depends on person how much they spend. One full day is enough for this place. But yes you can enjoy your vacation here.
why Chandipur beach is so famous?
One can have a live experience of low tide and hide tide in a single day at this place. The water level remains very less at beach side and this beach is very calm in nature. Very less crowded with less pollution. These things differentiate this beach from others.
Where is Chandipur beach situated?
Chandipur beach situated in balasore district of orissa.
Watch Our YouTube Vlog for detailed pictorial representation Click Here to Watch
Follow us on our Social Media Channels
Instagram Click Here
Youtube Click Here
Facebook Click Here
Click Here to read my other Blogs