Navratri Puja 2023 at Rajrappa Chinnmastika temple is very auspicious puja. Every year Lakhs of pilgrims visit Rajrappa Mandir during Navratri Puja. During Navratri lakhs of people visit Chinnmastika temple for Bali Puja on Navami and Vijayadashami tithi.
Click Here : To watch video of Navratri 2023 Decoration and celebration at Rajrappa Mandir Jharkhand at YouTube
Maa Chinnmastika is very kind in nature. And she fulfill wishes of her devotees. Every day thousands of people visit Rajrappa temple for Goddess Chinnmasta darshanam from all parts of India.
Maa Chinnmasta temple is situated at very beautiful location surrounded by greenery, river and mountains. The Rajrappa Mandir campus is very beautiful and very big. The Temple parking area is situated in kilometers. Vehicle Parking facility is very good. And you have to pay parking charges to local people for your vehicle. These people takes care of your vehicle and this work is their source of income to run their family.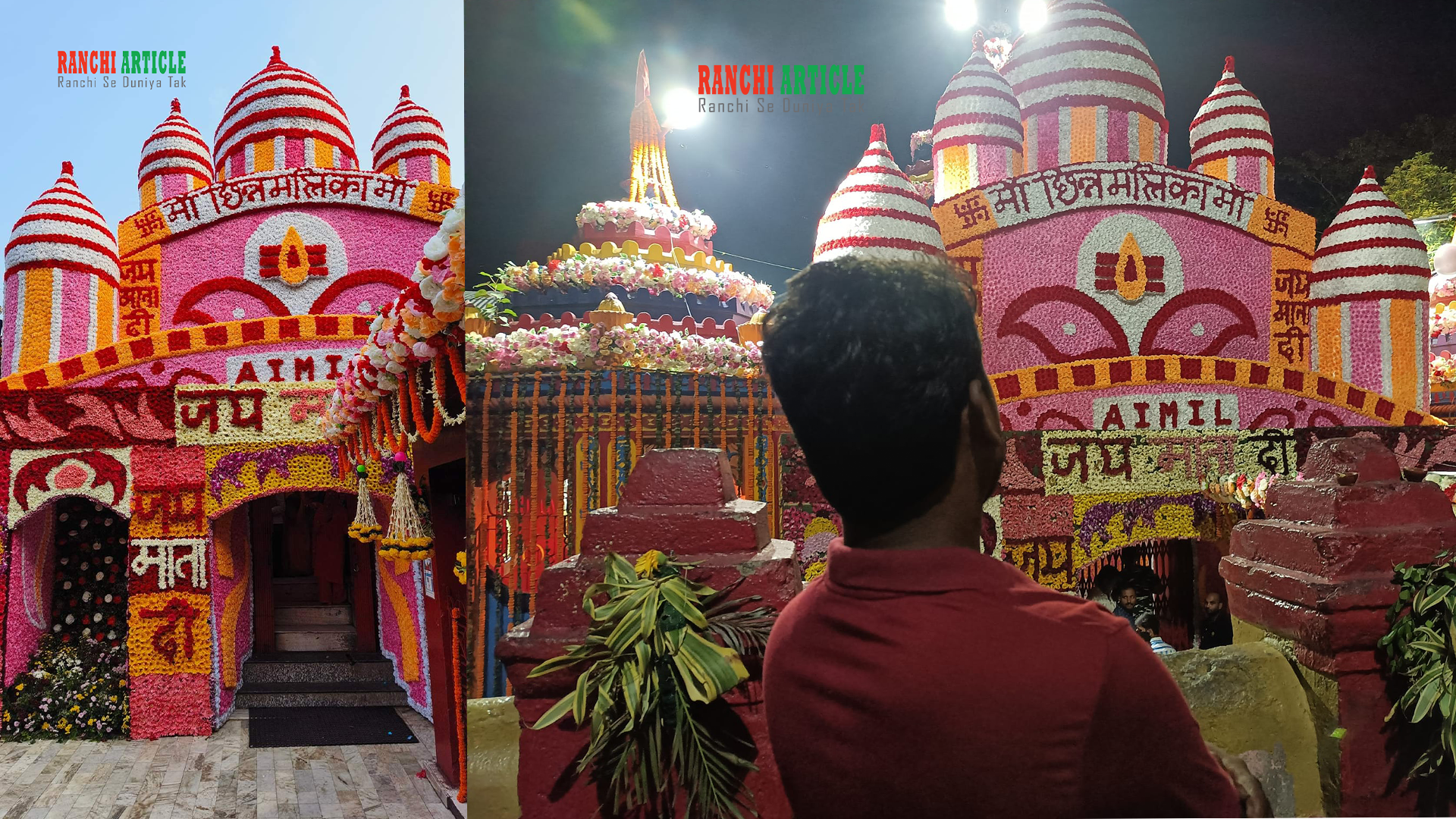 Rajrappa mandir big corridor is newly built. And it is made in two floors of building. Devotees have to pass by very big human line to perform Puja at Rajrappa Maa temple.
It does not matter how many times you have visited this place. Everyone wishes to come here again and again. This place leaves its beautiful memory in everyone's heart.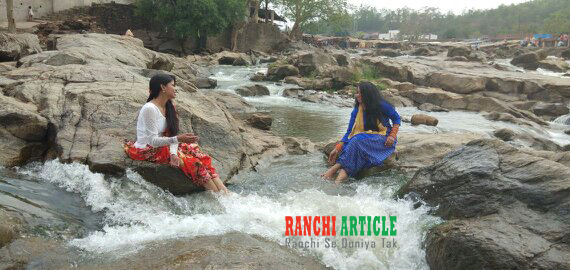 Table of Contents
Navratri Puja 2023 at Rajrappa Temple
Every year Navratri Navami puja is celebrated with a high energy in Rajrappa temple. Lakhs of devotees visit the temple on Navami tithi to perform Maa Rajrappa Puja. Maa Chinnmasta is Goddess of kindness and she is very soft by nature. She fulfill wishes of her devotees. Maa Chinnmasta cut her head to feed her freinds Jaya and Vijaya. She never return her devotees empty hand. So on the auspicious day of Navratri Navami tithi, which is dedicated to Maa Sidhidatri. Mata Sidhidatri fulfill wishes of her devotees. So every devotee visit Maa Chinnmasta temple for the fulfillment of wishes on Navami tithi.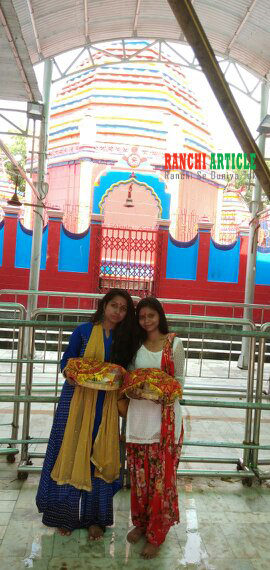 Story of Rajrappa Mandir | Story of Maa Chinnmastika
Rajrappa Mandir is dedicated to Goddess Chinnmastika. Maa Chinnmastika have appeared in this place by herself. That's the reason this holy place is known as seedhpeeth. Once Mata Chinnmasta was taking bath with her two yogini's Jaya and Vijaya. These two yogini's asked to maa chinnmastika that they are feeling hungry. That time Mata Chinnmastika cut her head to feed her yogini's. Three blood veins comes from Mata Chinnmastika neck. One is going on Jaya mouth. The second on Vijaya mouth. And the third on Maa Chinnmastika mouth. Maa Chinnmasta stands on Lotus flower and on Kamdev and Rati. Mata Chinnmastika wears garland of heads and flowers. Her hairs are open and she holds her weapon khadak in her hand.
Click Here : To Read more about Maa Chinnmastika
Maa Chinnmastika is fifth Goddess from the list of Dasmahavidhya. In sanatan dharma devotees offer puja to dasmahavidya for the fulfillment of wishes and for the siddhi of tantra vidhya. Maa Chinnmastika temple is very popular for tantra vidhya and for the completion of Tantra Vidhya Siddhi.
Click Here : To Watch Rajrappa Temple History and Story on YouTube
How to reach Chinnmastika Temple
Chinnmastika temple is situated in Ramgadh district of Jharkhand in Rajrappa division. So the temple is also known as Rajrappa temple. Ramgadh district is well connected to Bokaro and Ranchi district of Jharkhand. And these cities are connected with Rail route and if you are coming by Air then you first reach at Birsa Munda Airport Ranchi. Then take a public or private transport to Rajrappa temple.
How to Book Hotel in Rajrappa temple : Hotel near Chinnmastika temple
Now a days hotels are easily available in Google. You can book your stay online. Otherwise you can directly visit hotels in Rajrappa. Many hotels are available in reasonable rates in Rajrappa Chitarpur. Government guest house are also available here. Also mandir authorities runs dharmshala here. Which is available in low charges.
Foods court Near Rajrappa Temple
Many food stalls and hotels are available Rajrappa Mandir campus. Veg and Non – Veg foods are easily available in Reasonable charges. Also you can hire cook here and they charges very reasonable. They provide spaces and cooking utensils. You just provide them groceries item and they will prepare food for you. They cook both veg and non veg foods. Also all kind of snacks items are available here. And they charge very nominal lesser than big cities.
Rajrappa Mandir mein Navratri 2023 ki Taiyari
Rajrappa mandir mein Navratri ki Taiyari bhut ache se ki jati hai. Rang birange flower se mandir corridor ko sajaya jata hai. Mata ki Bhavya aarti ki jati hai. Har din VIP's visit karte hain Mata k darshan k liye.
Click Here : To watch Full detailed Video of Tarapeeth Temple on Youtube
Also Read : The article about Tarapith Temple
Connect with me me on other Social Media Channel
YouTube : Click Here
Facebook : Click Here
Instagram : Click Here
LinkedIn : Click Here
Read my travel blogs at click here