Table of Contents
May Goddess Durga enter in your home with a good luck and prosperity. Happy Durga Puja to you and your family.
2. May Goddess Durga shower her blessings on you and your family. Happy Navratri!
3. May the nine forms of Durga enter in your home with good health and fortune. Wishing you a very Happy Navratri!
4. Nine forms of Goddess Durga comes with nine forms of blessings Fame, Name, Happiness, Education, Wealth, Prosperity, Health, Power and Commitment. This Navratri lets pray to this Devine form of energy and ask her blessings for ourselves and family.
5. May Goddess Durga help you to overcome from all problems and success in your life. Happy Navratri
6. Lets pray the Maa Durga in the form of MahaSaraswati for the knowledge, in the form of MahaLakshmi for the never ending wealth and money, in the form of MahaKali to kill all of your enemy. Happy Durga Puja 2022.
7. May Goddess Durga always protect you from evil eyes and give success in your study and career. Happy Dussehra.
8. May Goddess Durga always be protective for you and your family. Happy Durga Puja.
9. May Maa Vaishnavi always keep her hand on you and your family. Happy Durga Puja.
10. May Maa Durga shower her blessings with her ten hands on you and you succeed in your life with the never ending wealth.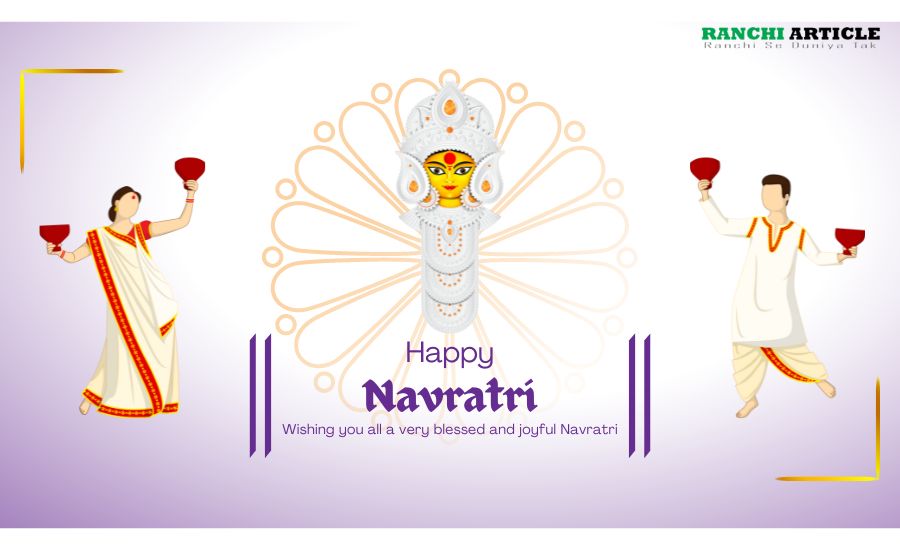 Navratri Puja or Durga Puja
Navratri puja is one of the biggest festival of Hindus in India. In almost every part of India this festival is being celebrated. It fails two times in a year. One in the month of April and one in the month of October-November. Durga Puja which we celebrate in the month of April we call it Chaitra Navratri and which we celebrate in the month of November-December we call it as Navratri Puja. West Bengal is famous for its Durga Puja celebration and in Durga times many visitor visits Kolkata, Durgapur, Kharagpur and Asansol to enjoy the Durga Puja celebration. In Durga Puja we worship the nine form of Goddess Durga. 1. Maa Shailputri 2. Maa Bramhacharini 3. Maa Chandraghanta 4. Maa Kushmanda 5. Maa Skandmata 6. Maa Katyayini 7. Maa Kaalratri 8. Maa Mahagauri 9. Maa Sidhidatri. Since we worship the nine form of Goddess Durga in these nine days so we call the festival as Navratri. During the puja we read the story of the birth of these nine form of Durga and thank them for being our savior.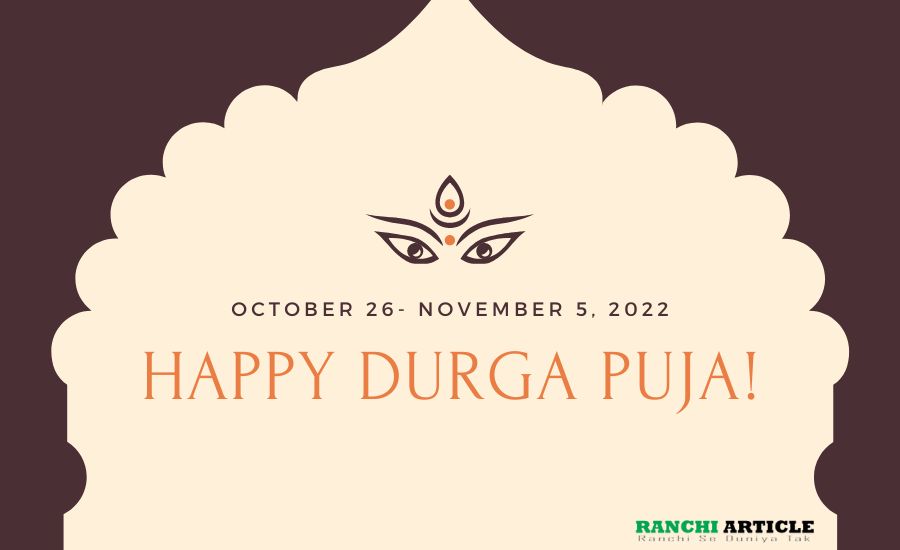 Navratri Puja Rituals
Navratri Puja begins with the pratham tithi of Sukla paksha in Chaitra and Ashwin Month in according to the Hindu Calendar. People keeps fast of nine days in this festival and worship all forms of Goddess Durga with full dedication. During this time people eat pure veg food and fruits. First day we worship the Goddess Shailputri. Puja starts with kalash sthapana. Second day we worship Goddess Bramhacharini, third day Maa Chandraghanta, fourth day Maa Kushmanda, fifth day Maa Skandmata, sixth day Maa Katyayni, seventh day Maa Kaalratri, eighth day Maa Mahagauri and ninth day Maa Sidhidatri. On ninth day of Puja, people worship girl child age between 2 to 12 years in the form of Goddess Durga and offer her food, sweets, cloths and money. And ask her blessings. These puja teach us the importance of female in the world. During Durga Puja people from all part of India visits famous temples of Goddess Durga. Very large number of pilgrims visits 51 shaktipeeth of India during these days.
In east part of India a grand Durga Puja festival is being celebrated. Mostly in West Bengal, Orissa, Bihar and Jharkhand very beautiful Durga Puja festival is being organized every year. Here people worship very big sized statue of Godess Durga. And also they build Puja Pandal every year to keep the Goddess Durga inside it.
In east part of India people do dandiya dance during Navratri. They offer this Dance form to worship Goddess Durga. In Dandiya people gather in very large numbers in any ground or pandal and offer puja to Goddess Durga. Then they play dandiya full night. Every age group of people take part in Dandiya. And they enjoy this festival to the fullest.
Ashwin Navratri Puja Dates in 2022
Ashwin Navratri Puja is starting from 26 September, 2022 and is ending on 5 October 2022. Kalash Sthapana is on 26 September 2022, Mahasaptami is on 2 October 2022, Mahaashtami is on 3 October 2022, MahaNavami is on 4 October 2022. Vijayadashmi is on 5 October 2022.