Jagannathpur Rath Mela Ranchi started on 20th of June, 2023 and ends on 29th June, 2023. Every year in Ranchi Rath mela fair is being organized in Jagannath Mandir Dhurwa Ranchi. This temple is very ancient and has been renovated many times. The modern temple has been renovated in the year 1992. It is ok to say that Rath Mela at Jagannathpur Mandir Ranchi is the biggest fair of Ranchi. And every year lakhs of people visits this fair in these 10 days.
Table of Contents
This mela holds everythings and is open for every person. They don't take any entry charges. This fair is very beautifully organized with rides, stalls, foods and adventures. In this fair almost everything is available at very reasonable charges. In these you can see local handicraft items, home décor items, utensils, crafts and paintings, toys, cloths, games, umbrellas, raincoats, artificial flowers, fish nets, make up items, sandals, bangles, earrings, rides, almost all kind of veg food stalls.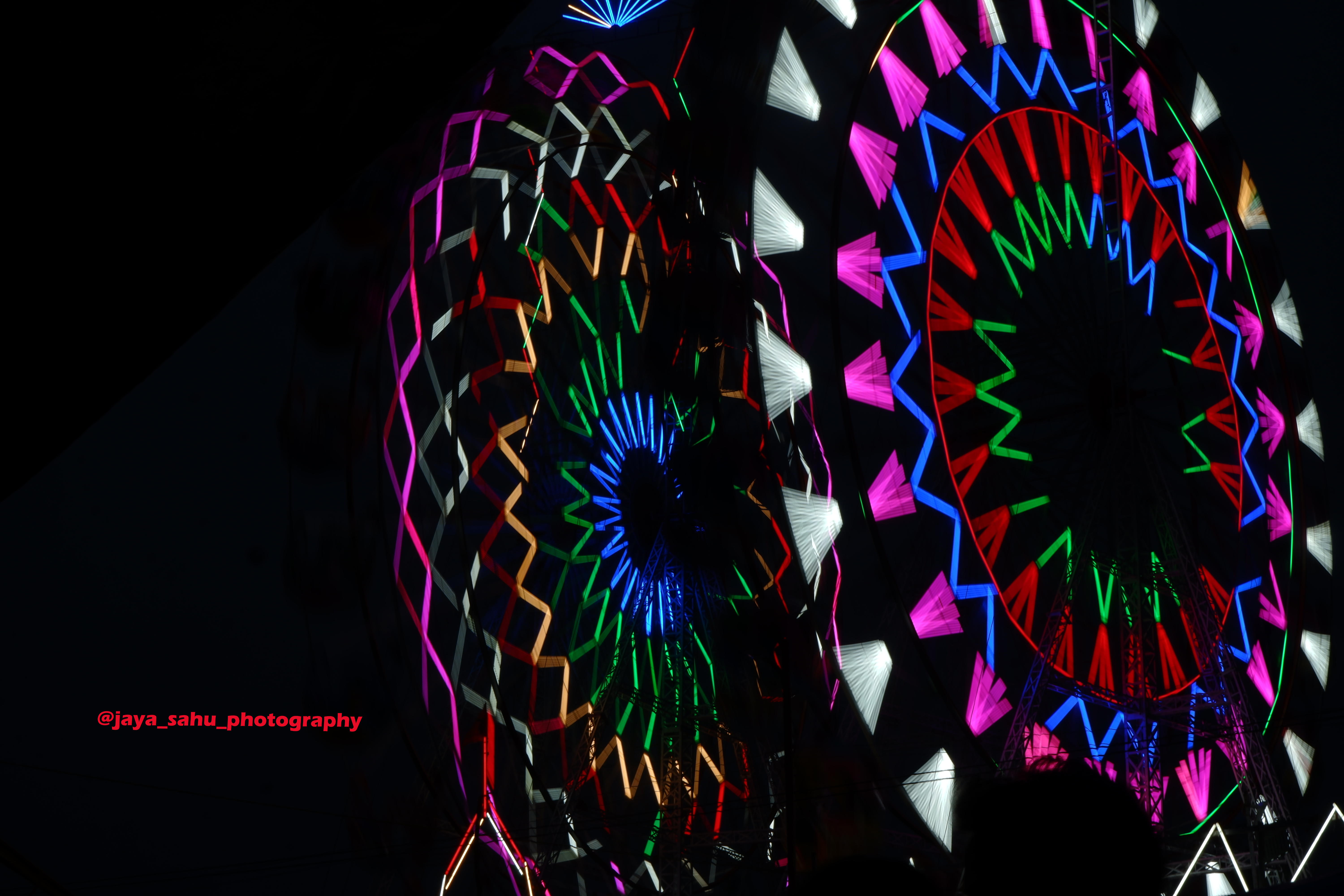 Jagannath Puja Rituls
On the first day of Mela Bhagwan Jagannath along with his big brother Balvadra and sister Subhadra travels from his home (temple) to his aunt (mausi's) home (temple) by using Rath (wooden vehicle). For the next nine days Bhagwan stays at their aunt home and on 10th day all three returns to their own home. Every year same thing happens in the hindi month of Aashaadha , Dwithya tithi. Jagannathpur Ranchi Rath Yatra is very similar to Puri Jagannath Yatra. And by being a part of this fair you can feel the happiness of Puri Rath Yatra.
Also Watch : The detailed travel vlog of Jagannath Temple Mela Ranchi
Jagannathpur Mandir Ranchi
Jagannathpur Mandir Ranchi is situated in Dhurwa Ranchi at 2 km distance from Parliament House Ranchi. It's very easy to reach there. And from almost every palce of Ranchi you can public transport to reach here. Also by your personal vehicle you can reach here easily. From Kanta Toli Chowk it is situated at a distance of approx. 12 km. Jagannath Mandir is an ancient temple build up in 17th century dedicated to Lord Jagannath, Lord Balram and Goddess Subhadra. Firstly it was built by king of Barkagarh Jagannathpur Thakur Ani Nath Shahdeo (1691). This temple is build up at a small hill where you can easily reach by vehicle. From top of the hill you can admire a very beautiful nature view. The temple is very similar to Puri Jagannath temple in look and architecture.
Jagannathpur Rath Mela Ranchi
Rath Mela Ranchi Jagannathpur every year happens on Aashaadha month. This mela continues for 10 days and people from Ranchi and nearby places visits this mela. This is the biggest fair of Ranchi. And almost everything is being sell in this fair.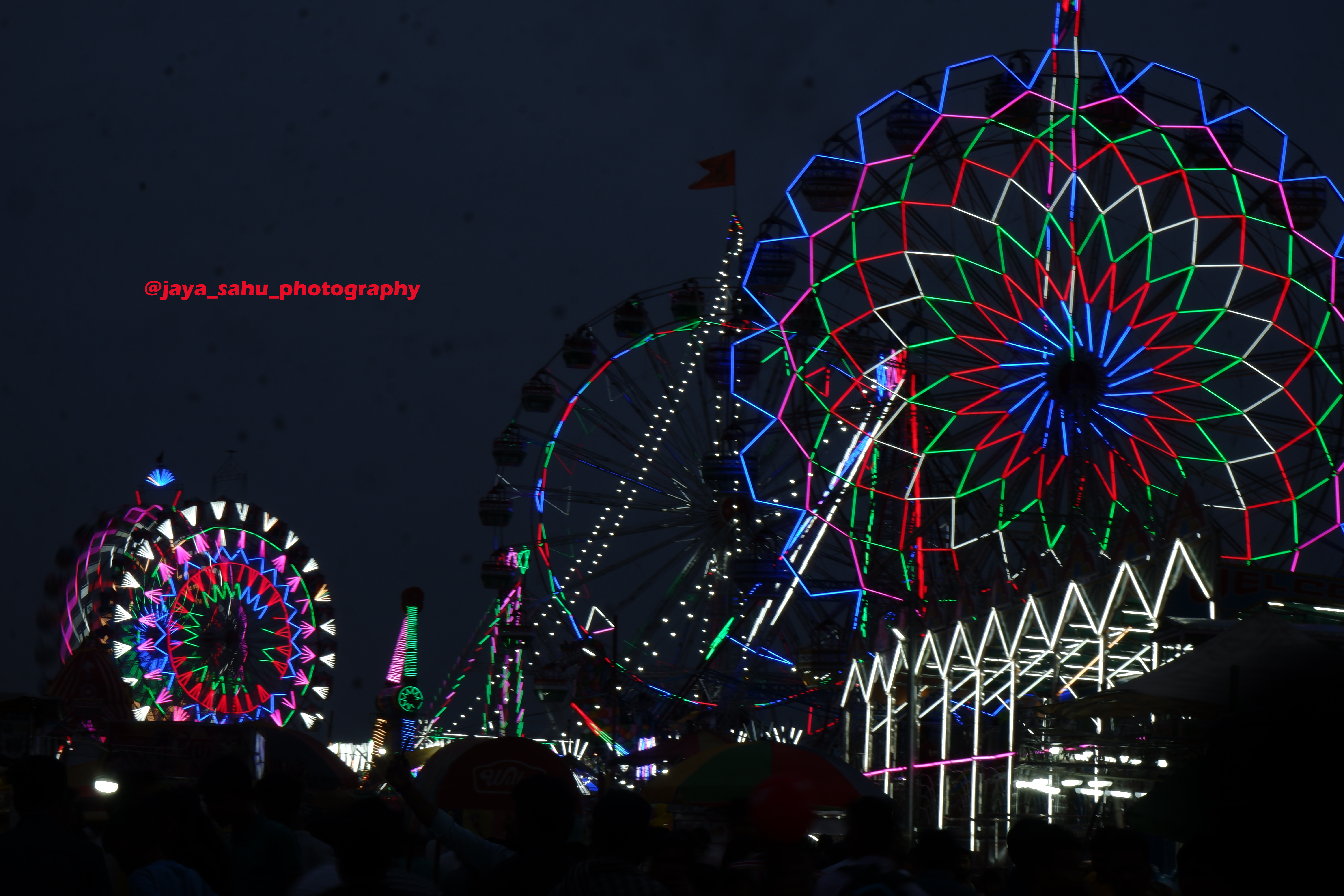 How to Reach Rath Mela Ranchi
To reach Rath Mela Ranchi you can take public transport auto and city bus from kutchury chowk, Ratu Road chowk, Lalpur Chowk, Kanta Toli Chowk. Also you can directly reach there by your own vehicle.
What is the major point of attraction in this Fair
Ancient Jagannath Mandir, local handicrafts, biggest rides, local desserts, home utility items, dresses are the major point of attractions. Local folk singer and dancers performs there in the fair. Every year cultural programs are being organized by CM of Jharkhand. First day of this festival CM of Jharkhand visit Jagannath Temple to perform puja. Lord Jagannath is Hindu God and it is said in our culture that Lord Jagannath is God of Kalyug. The jagannath temple architecture is very similar to Jagannath temple Puri. And every day in afternoon mahaprasadam is being distributed at the temple corridor. Photography and videography of main statue is not allowed.
Check my Full Travel Video of Rath Mela in Youtube Click Here
Read the Blog about Tarapith Mandir Click Here
Read the Blog about Deoghar Click Here
Check my Full Travel Video of Tarapith in Youtube Click Here
Read our other blogs Click Here
Connect with me me on other Social Media Channel
YouTube : Click Here
Facebook : Click Here
Instagram : Click Here
LinkedIn : Click Here
Read my travel blogs at click here